Department of

Communications and Networks Engineering
Welcome to the Department of Communications and Networks Engineering at Prince Sultan University. We offer students the choice of two tracks: Communications Engineering and Networks Engineering. Our faculty is dedicated to educate our students for the future, make high quality research and constantly seeking to serve our broader community. The Department of Communications and Networks [CME] at PSU offers students the opportunity to develop their knowledge and technical skills in this field. With emphases on creativity and innovation, the program prepares students to become self-learners and encourages them to pursue higher education in this rapidly advancing discipline. The department strives to work closely with the local community and to establish cooperative, and research links with Communications and networks industries in the country. The Communications and Networks Engineering Department offers students the choice of two tracks to follow based their interests and personal objectives. These specialization tracks are:
Our graduates and alumni, who gave us so many reasons to be proud of, are often hired during their Cooperation Program and become leaders in the telecommunications industries. One of the employers said "Your graduate students become successful problem solvers during the first two weeks in their Cooperation Program; what it takes others three months to learn, it takes them only two weeks to learn."
Our interdisciplinary research includes telecommunications, antenna and propagation, renewable energy and control systems. Our department always welcomes change and takes new challenges to meet the high expectations of our stakeholders. As our mission clearly states, we look forward to continuing to provide outstanding educational experience and high quality research.
I invite you to explore our website and learn more about our curriculum. Whether you want to learn more about Communications and Networks engineering department, to become a student or to plan your studies, on behalf of the Department, I welcome you and strongly encourage you to contact us.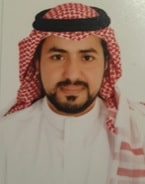 Dhafer J. Almakhles received the B.E. degree in electrical engineering from the King Fahd University of Petroleum and Minerals, Dhahran, Saudi Arabia, in 2006, and the master's degree (Hons.) and Ph.D. degree from The University of Auckland, New Zealand, in 2011 and 2016, respectively.
Since 2016, he has been with Prince Sultan University, Saudi Arabia, where he is currently the Chairman of the Department of Communications and Networks Engineering and the Director of the Science and Technology Unit and the Intellectual Property Office.
He is leading the research team of the Renewable Energy Laboratory in Prince Sultan University. His research interests include power electronics, control theory, unmanned aerial vehicles, renewable energy systems, and FPGA applications.
He is a Senior member of the IEEE, and member of Power Electronics Society and the IEEE Control Society. He is a Reviewer Member of various international journals and conferences, including the IEEE and IET.
Dhafer J. Almakhles