TAC's Director Presents a Paper in the American Translators Associations (ATA) 60th Annual Conference in October, 2019
Professor Hadeer Abouelnagah, TAC Director, presented a paper about "Human Editing Post Machine Translation" in the American Translators Associations (ATA) 60th Annual Conference that was held in in October, 2019 in Palm Springs, California. ATA is a professional association founded to advance the translation and interpreting professions and foster the professional development of individual translators and interpreters. Its 10,000-plus members in more than 103 countries include translators, interpreters, teachers, project managers, web and software developers, language company owners, hospitals, universities, and government agencies. The conference is held every fall in a major city in the U.S. The meeting showcases workshops, educational sessions, exhibitors, a job marketplace, and networking events. During the event, Prof. Hadeer was interviewed by Smartling where she talked about machine translation, her role as a university professor and how she helps her students and why sharing one's learning is the most crucial element to translation.
Smartling is the leading translation management platform and language services provider to localize content across devices and platforms. The company created Enterprise Translation Cloud, a data-driven approach to localization, which enables its customers to achieve higher quality translation at a lower total cost. Smartling is the platform of choice for hundreds of B2B and B2C brands, including InterContinental Hotels Group, Shopify, Slack, and SurveyMonkey. The company is headquartered in New York, with offices in Dublin and London.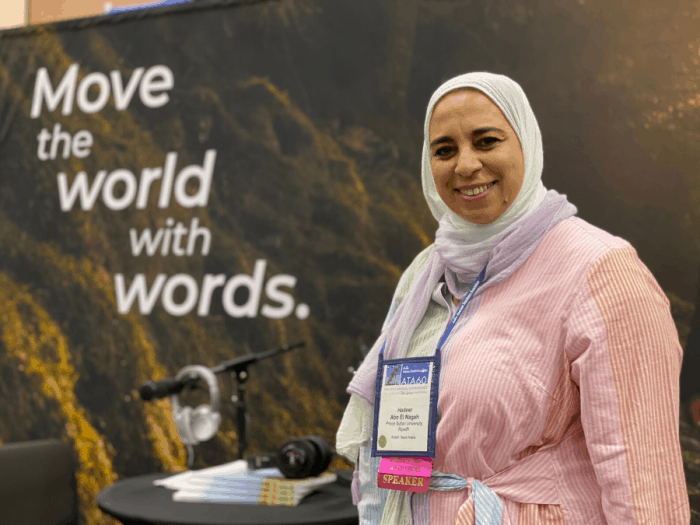 Click on the like below to listen to the interview
Machine Translation: It's Not the Enemy