BS Interior Design, 2017
Eng. Asayel AlQahtani
Projects Administration at
King Fahd Medical City
I am proud to be a graduate of Interior Design Engineering program at PSU. The learning resources were available whenever I needed in order to develop my skills and knowledge. I enjoyed drawing and modeling software course, interior materials, furniture, history of interior design and working drawing details. The interior design skills I have,
Read Full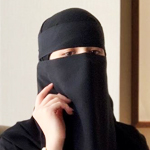 BS Architecture
Ms. Fatimah Ashworth
Junior Architect at
IDesign Arc.
I was first introduced to IDesign Architecture at the PSU Co-Op Fair, and I was instantly attracted to their Co-Op scheme. Not only did they put Co-Op interns through an exam to determine their strengths and weaknesses, but they also expressed their commitment to training interns, and helping them develop and hone their area of expertise and design.
Read Full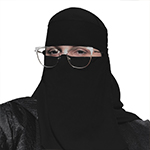 BS Architecture, 2020
Fahdah Fahad Almousa
Architect at
AHB Company
Through my studying journey of architectural engineering in PSU, I was thrilled to dive in through the waves of a field that has been a dream of mine for a long time, I wanted to explore the extent of my limits, and there, I tested it. The program is designed to let you sink in the field, allowing you to find, discover and build yourself within. Throughout this journey, you'll get the opportunity to explore yourself within architecture, Which; will lead you to discover your path, career, and passion. Enjoy the journey and be patient.
Read Full