Cooperate Education

Program
The PSU COOP Education Program combines classroom learning with work experience to assist students in applying their knowledge and skills to real life situations and building strong partnerships between the PSU and the local business community. The COOP enables students to pursue future quality careers that meet the needs of the local economic and workforce development. The Communications and Networks Engineering Department has a comprehensive COOP program. The students are trained for 7 months in key firms working in Saudi Arabia. During this time span the students actively participate in the field based procedures and the department assures the students' performance by academic supervisor, field supervisor, monthly attendance sheets and reports.
Some Coop

Training Partners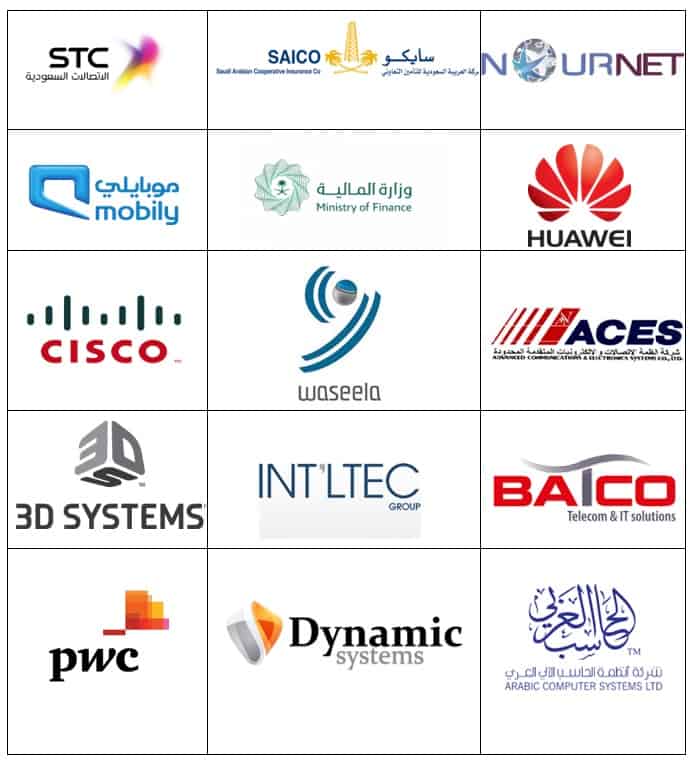 Student Name: Ahmad Alfeen
Company Name: Waseela Company
As a coop student in training, my experience was very rich in information that supported my knowledge from college. CO-OP is worthed hard work that gives me the opportunity to start my career path confidently. My tasks in Waseela Company were real applicate to what I learned in PSU. In a short time, I became a ready engineer to handle the projects with professionals. With all the support I get from all my instructors, I proved myself to become the one who can depend on.
Student Name: Abdulhameed Mahmoud Tahmaz
Company Name: Dynamic Systems Solutions (DSS)
Based on the Co-Op period I spent at DSS, I totally disagree with the students who say that the Co-Op duration is very long. I never thought I would have such a Co-Op experience where I learned a lot about Networking and Security, met many experienced people and improved my interpersonal and professional skills. Honestly without the internship experience that I had, I would never be the same person that I'm right now. I was treated like a full time employee which increased the confidence in myself and made the outcomes of the Co-Op for me and for DSS spectacular.
Student Name: Mohammed Yahya Baseet
Company Name: Arabic Computer Systems (ACS)
The level of education that I got in PSU has prepared me to encounter the problems that I have faced during the COOP period. The reputation of the university and the CME department is decent. That is what I've heard of the HR employees. I've taken the CCNA Cisco certificate depending on what I've learned in networking courses offered by the CME department. Even before the end of my COOP training period, I was offered a job in the company.