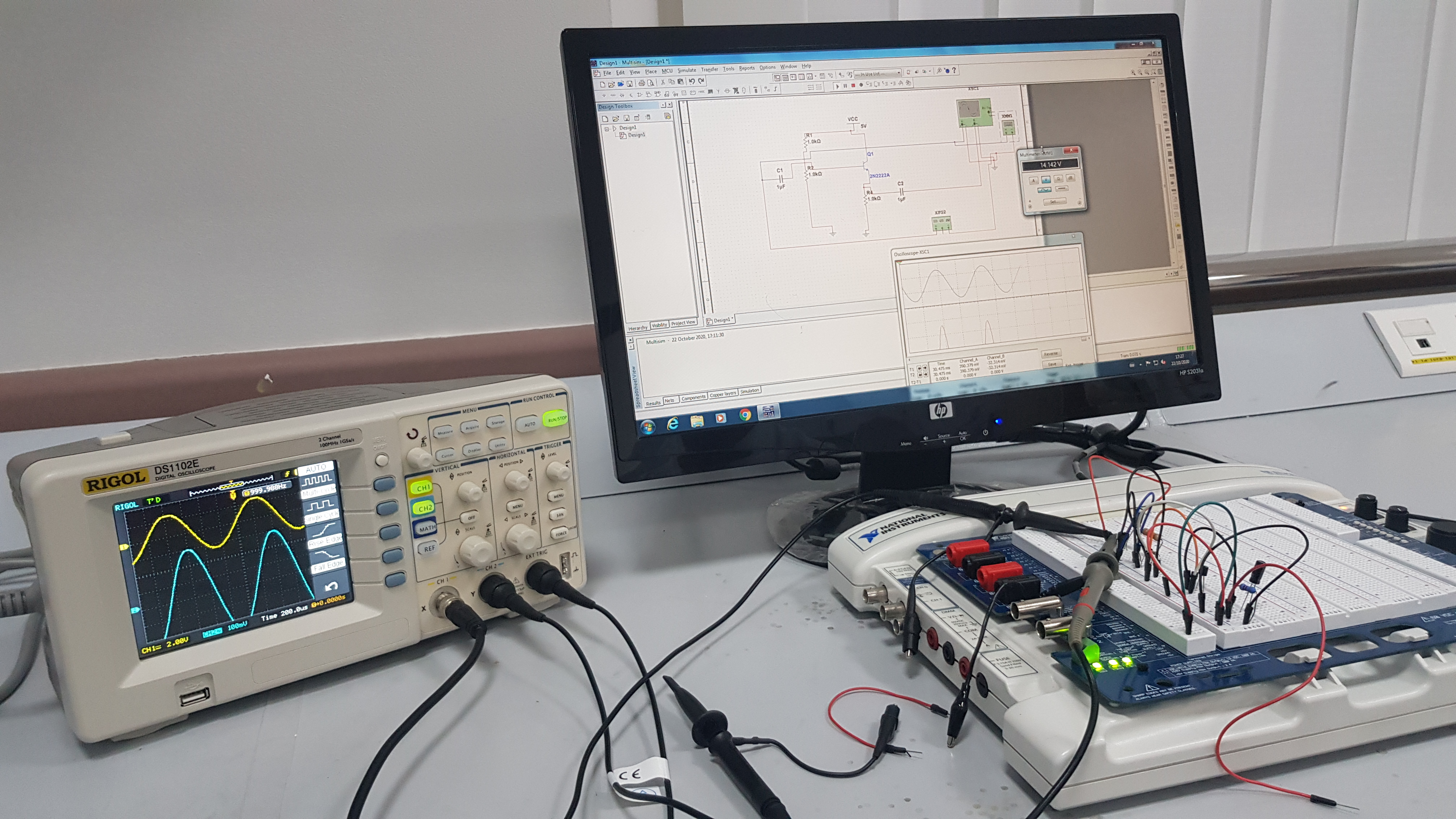 Electric Circuits and Logic Design Laboratory
Electric circuits and logic design laboratory is a state of the art laboratory equipped with a number of devises and kits for designing and testing electric and logic circuits. The laboratory has sufficient capacity to accommodate student research. The lab serves the following courses:
CME 112 Electric Circuit and Electronics
CME 111 Logic Design Fundamentals
The PSU students have access to the lab with a teacher in-charge for students' assistance and each semester various courses conduct their semester projects to enrich student's skills with practical experience.
Laboratory Facilities
NI Elvis II kits
Oscilloscopes
Function generator
Power supplies
Electronic Engineering Boards
Prototyping Board
Multimeters
Multisim circuit simulator
Labview software simulator
Person In-charge
Lecturer, College of Engineering, PSU
Email: mabbasi@psu.edu.sa
Extension: 8053