Alumni Interviews
Bilqis Albarrak – PSU Translation Graduate
Executive Administrative Assistant at CEO Office at Saudi Space Commission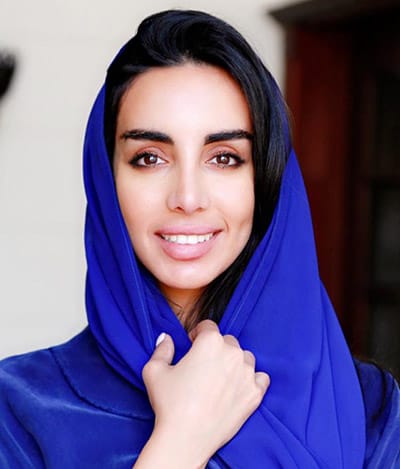 Bilqis has a master's degree in TESOL from Michigan State University. She started her career journey as a project manager for the English language program at the scholarship agency at the Ministry of Education, then she started a new job as an event specialist at the G20- the premier forum for international economic cooperation to finally join the Saudi Space Commission as an executive administrative assistant. She has always dreamed to do her COOP in the US, and she could finally achieve her dream upon visiting the Linguistics Department at Michigan State University. She has been also offered the chance to teach Arabic at the same university to undergraduate students from 2015 to 2018. Bilqis also added, "you are so lucky to be a PSU student. PSU prepares its students with good English, soft skills and so many general courses to enrich their knowledge which make employers compete to have you". Bilqis has concluded her interview with a valuable piece of advice to PSU students saying, "volunteer in related fields, build a good social network, be professional and take all the opportunities that are offered".
Sara Zamrik – PSU Translation Graduate
A Successful Translator, Content Creator and Social Media Manager
A successful full-time translator, content creator and social media manager at coREACH company for coaching, Sara Zamrik, a PSU Translation graduate, said in an interview with Taif Aljamea that her learning journey at PSU could be described as "dynamically enriching". She added that by the time she graduated, she was a winner of multiple educational and competitive programs and participated in over 75 huge events in and outside PSU. She received several internship offers from various companies and institutions, including local and international ones like KPMG, Earnest & Young and Al Faisal University. She concluded her interview by quoting Mia Hamm who said, "Celebrate what you've accomplished, but raise the bar a little higher each time you succeed".
Renad Aljadid – PSU Translation graduate
A Success Story in Jordan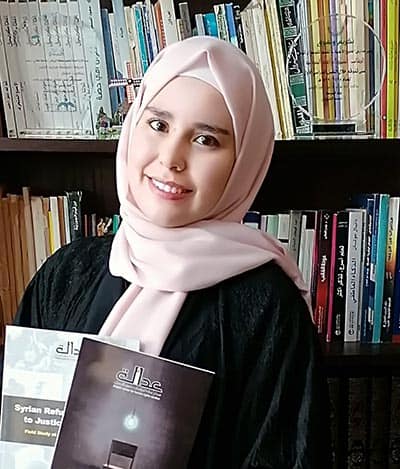 In an interview with Taif Aljamea, Renad Aljadid, a former PSU student who graduated with a 4.00 out of 4.00 GPA with a BA in Translation, said that she is currently a translator with Zadd Holding, a company based in Dubai with a branch in Amman, Jordan. She is also pursuing a Master's degree in translation at the University of Jordan. She added that whilst a student at PSU, she was active in several clubs and extracurricular activities, including the participation in several contests and events where she seized a number of prizes and certificates of participation such as the Inter-Universities Translation Competition, the Inter-Universities Debate Competitions, and the Translation Connect Magazine, amongst others. After moving to Amman, she has been an active Toastmasters' member and a part-time contributor to the Jordan Times, the country's official English newspaper. She concluded by saying, "PSU is full of doors that lead to plenty of experiences and opportunities".
Alia Albhaian - PSU Applied Linguistics Graduate
Communication and Media Manager, Ministry of Health, KSA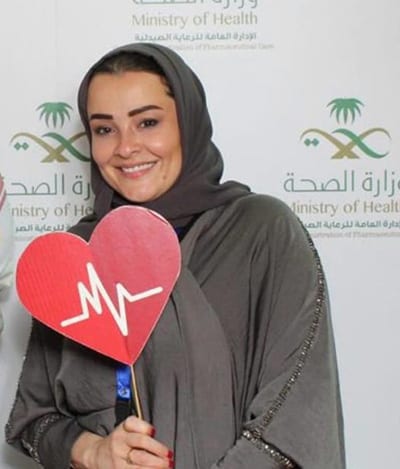 Alia is currently working as the Communication and Media Manager for the Assistant Deputy Minister for Medical Support Services in the Saudi Ministry of Health. Alia's first years of work experience were in an international agency called Marsteller-Burson Asdaa, which is one of the most important companies for public relations in the GCC area. After changing her major at university twice to finally register in Applied Linguistics, Alia said, "I found myself falling in love with all its courses. It opened for me different career paths, such as teaching, public relations, using my language and communication as well specially with international companies where I started my career". Alia has advised the students saying, "enjoy every moment of your journey before heading to the real world, enjoy your time with your friends and try to make as many memories as you can". She concluded her interview by saying, "I know that being a PSU student is very challenging, but don't let anyone tell you that your career has a limit, or your bachelor has a certain path! The sky is always your limit, and you can start again and succeed no matter how difficult and stressful it is".
Ahela Obaid - PSU Translation Graduate
Consular Assistant at the Embassy of Belgium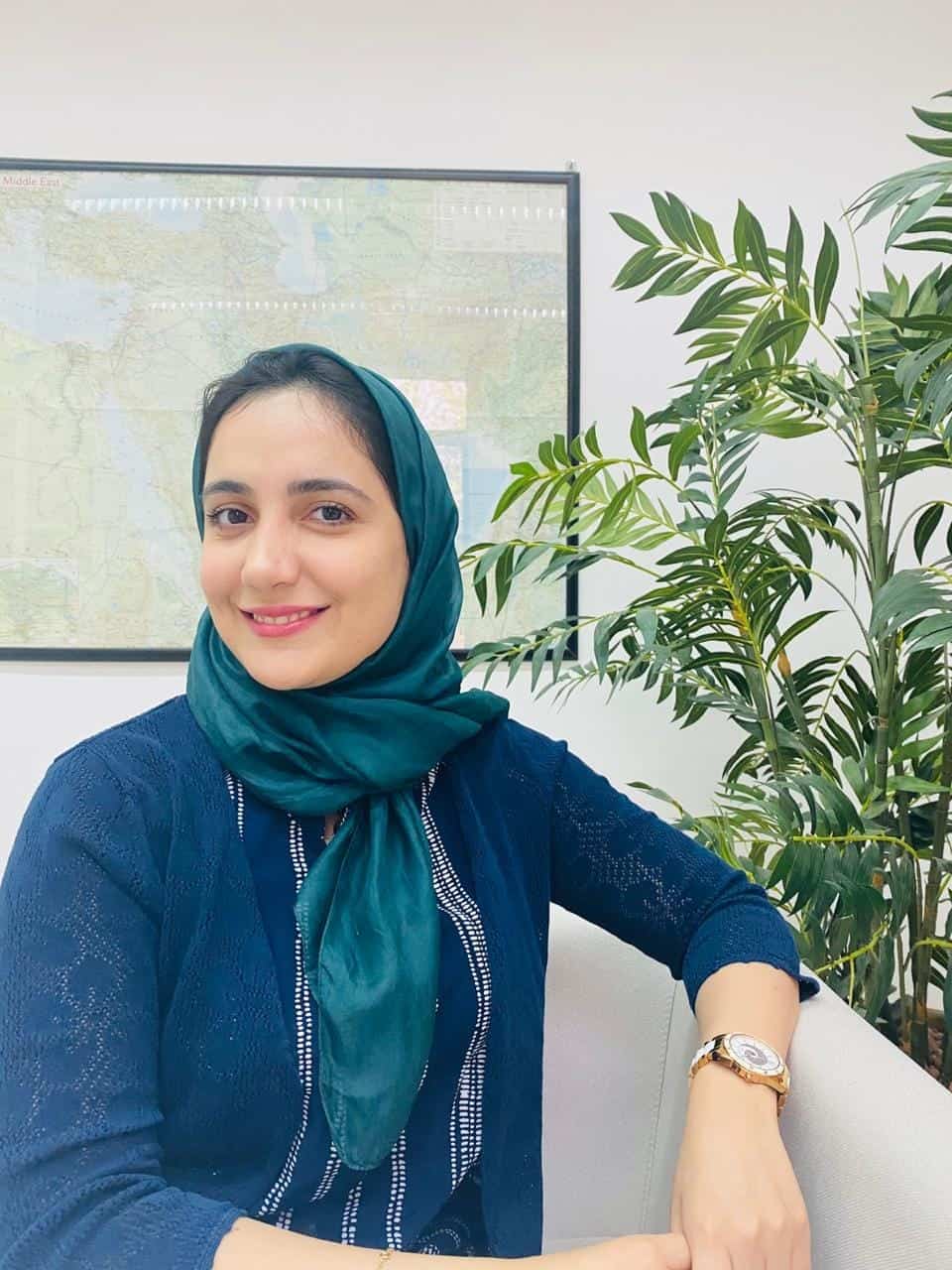 Ahela has received her degree in Translation with the first class of honor. Since childhood, Ahela had a special interest in languages and politics that she could spend hour memorizing a French song or a Spanish poem. Ahela has then briefed her PSU journey saying, "September 2014 is a date that changed my life. I can say, without a second thought, that I am so lucky to be a PSU student… our professors showed exemplary devotion, helped us not just to pass exams and score grades, but also to develop an academic behavior crucial for a successful life". Ahela has been offered a job by her COOP supervisor to work at the Embassy of Belgium. While preparing for the arrival of a highest Belgaian delegation to Saudi Arabia in the Embassy, Ahela has successfully managed to take the DELF (Diplôme d'Études en Langue Française) which is a French international examination equivalent to IELTS and TOEFL, and she scored 94%. Later on that day, Ahela has been interpreting for the guests of Her Excellency the Ambassador and the Belgian Foreign Ministry that visited Riyadh late November. Ahela has concluded her interview with a priceless piece of advice to future translators at PSU saying, "translators are builders of civilizations and creators of bridges connecting nations and cultures. Always be proud of your field and devote yourself to it. I always have the full pleasure to be called 'translator' or 'interpreter' by others".
Sara Bdeir – PSU Applied Linguistics Graduate
A Success Story in the UK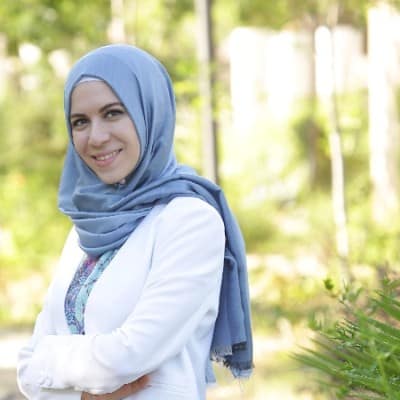 Bdeir (2019) has briefed her journey in Saudi Arabia, Warwick, Nottingham, Birmingham, and Coventry in the following lines: Following my COOP training in the Saudi Specialised Publishing Company, I completed a Master's degree of Arts in Creative Writing with distinction from the University of Warwick in 2013. I have always been passionate about teaching and particularly writing. I have a five-year experience in teaching English to multi-national students in Saudi Arabia and the UK. To be qualified to teach English, I had to apply for Cambridge Certificate in Language Teaching for Adults (CELTA). Afterwards, I secured a job at the University of Nottingham as tutor in English for Academic Purposes. I later taught at Coventry University and the University of Birmingham as a pre-sessional tutor preparing Chinese and Arab students to start their undergraduate and postgraduate studies with a focus on research and writing skills.
Heba Ahmed - PSU Applied Linguistics Graduate
MA in Computational Linguistics (University of Tübingen) Speech Expert at Cerence, Germany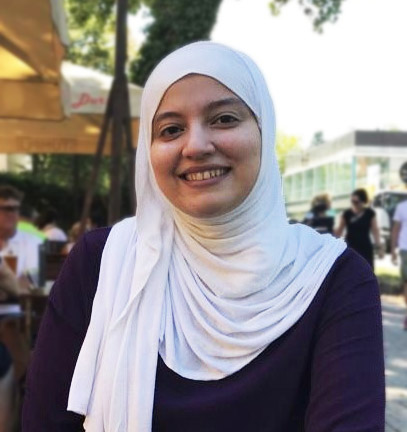 Heba graduated from PSU in January 2016 with an Applied Linguistics Bachelor's degree (first-class honors) and obtained her master's degree in Computational Linguistics from the University of Tübingen. She is currently working as a Speech Expert at Cerence in Germany, where she is contributing to the development of AI dialogue systems for automobiles. Her career journey after graduation from PSU involved several positions in Saudi Arabia as an English teacher, translator, researcher, and project coordinator. Upon moving to Germany, Heba taught various linguistics courses at the University of Tübingen and worked as an Academic Assistant on implementing Arabic into computer-based applications. She is still collaborating with the University on improving the Arabic language application for second language skills assessment while being employed full-time as a Cerence Speech Expert. Heba emphasized that studying Applied Linguistics at PSU made her success story possible, as it opened the door to many opportunities for her. The program, she said, "prepares students to work in any field and equips them with unique practical and personal skills that help them excel in their lives."