PSU Associations
American Council on Education (ACE)
The American Council on Education (ACE) is a membership organization that mobilizes the higher education community to shape effective public policy and foster innovative, high-quality practice. As the major coordinating body for the nation's colleges and universities, our strength lies in our diverse membership of more than 1,700 colleges and universities, related associations, and other organizations in America and abroad. ACE is the only major higher education association to represent all types of U.S. accredited, degree-granting institutions: two-year and four-year, public and private. Our members educate two out of every three students in all accredited, degree-granting U.S. institutions.
PSU became a member of ACE on 2017. ACE's focus on gathering together universities and colleges to engage with government in regards to addressing issues cued to higher education. On other fronts, partnering for student and faculty exchanges along with exploring for topics for research collaboration are PSU target as well.
See the list of current ACE members: http://www2.acenet.edu/crm/members-directory/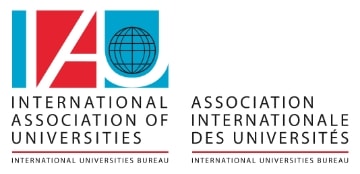 International Association of Universities (IAU): [United Nations]
IAU is the only global university association established in 1950. Based at UNESCO, IAU acts as an independent voice for higher education. IAU brings together 605 universities worldwide (from 120 countries). Thirteen percent of their members are from the Middle East. IAU maintains a unique database of higher education institutions (18,000) and systems worldwide such as The World Higher Education Database (WHED). IAU also advocates and promotes the interests of the higher education community to international governmental bodies such as UN, OECD, WB, EU, ASEAN etc. (http://www.iau-aiu.net)
PSU became a member of IAU on 28 April 2016. IAU's values of internationalization, respect for diverse opinions, knowledge accessible to all, academic mobility and accountability.
See the list of current IAU members: https://www.iau-aiu.net/List-of-IAU-Members?lang=en#sa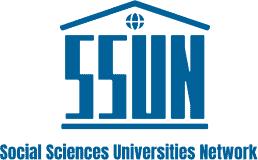 Social Sciences Universities Network (SSUN)
The SSUN brings together universities from all continents, who have a strong focus on social sciences, to multiply their strength and achieve a deeper societal impact.
The members believe that social sciences provide an essential contribution to scientific and public debate to address the most challenging global problems. While every hard science is undoubtedly important, social sciences can deliver an essential input into the most pressing socio-economic challenges of our times. Using quantitative methodologies, combining and comparing different cultural and political contexts, social sciences tend to be aptly suitable to capture the complexity of a highly interdependent yet highly pluralist global society.
PSU became a member to the launch of the Social Sciences Universities Networks on 5 November 2019 in Rome. The University recognizes the importance of social sciences and the roles they play in addressing the needs of society in the fast paced changes on the on the states and world's horizon. Degree programs in the social sciences can be melded into a College of Liberal Arts & Sciences at PSU.
See the list of current IAU members: https://ssun.info/index.php/partner-universities/