PSU Central Library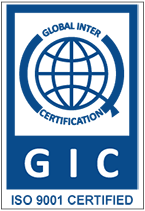 (Click to see certification details)
Using The Library Remotely
Library Online Catalog (OPAC) Visit Website
Library Databases (Off-Campus Access) Visit Website
Library Newsletter Visit Website
Opening Hours
Men's Campus
Sunday - Thursday 8:00 AM - 11:30 PM, Friday 4:00 PM - 11:30 PM, and Saturday 9:00 AM - 11:30 PM- Ahead, and during Semester Exams. Saturday to Thursday 8:00 AM - 2:00 AM, and Friday 9:00 AM - 2:00 AM. Public Holidays Closed Library
Women's Campus
weekdays Sunday - Thursday 7:30 am - 9:00 pm Finals Friday & Saturday 7:30 am - 9:00 pm Public Holidays Closed
Theses Repository
On this page, the PSU Library has made available the electronic theses, which are digital versions of theses submitted to Prince Sultan University. These can be searched at the Dspace interface by author, subject, or year. For queries related to PSU electronic theses, please feel free to contact the DSpace administrator at the below-given address:
Mr. Abid Iqbal
E: iabid@psu.edu.sa
T: 00966-11-4948583
Click on the link below to read the full text:

http://dspace.psu.edu.sa:8080/jspui/
New Arrivals
MenCampus
Women Campus
Book Recommendation Form (Men's Campus)
---
Please download the form, fill it out, and send it to members of the Library Liaison Committee at your department to review/approve.