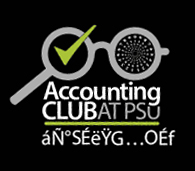 Webinar on zakat and Tax was organized by the Accounting club of PSU on the 10th of November 2020 which was well attended by many students and faculties alike. The session was chaired by Mr. Ali Ibrahim Alnasser, who spoke at length on the subject matter. After the initial introduction, the session turned out to be an interactive session with the active participation of the students who were immensely benefited by the rich experience of the speaker.
The program was organized over google meet with the full house of 100 participants both from within PSU and the students and other professionals from the general public. Ms Lama Altayyar was the student coordinator who managed the event under the directions of the student presidents Ms. Rim Kaddar and Ms.Fahed Bin Dakhil, and was well advised by accounting club advisors Ms. Areej AlSukayt and Mr.Fizal . The students distributed certificates for all the participants as a token of their participation and the feedback from the participants was very encouraging. The accounting club endeavors to conduct further similar webinars for the benefits of the students and professionals in the Kingdom of Saudi Arabia.
The Accounting Department of the College of Business Administration at Prince Sultan University is nationally and internationally accredited, click this link to learn more about their accreditation.