(Image source: https://www.ifac.org/events/middle-east-north-africa-mena-connecting-accountancy-education-ecosystem)
This webinar is co-hosted by the International Federation of Accountants (IFAC) and the World Bank Group MENA Governance Global Practice. It is also supported by our knowledge partner: the Arab Federation of Accountants and Auditors.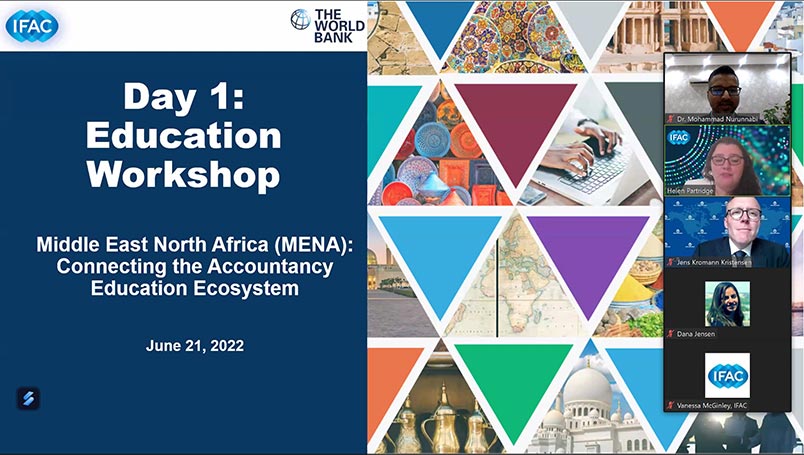 The purpose of this webinar was to provide participants with access to experts, opportunities to discuss, and a regional forum for collaboration. The webinar will feature case studies from the region that highlight experiences in multi-stakeholder ecosystems and will include a panel discussion.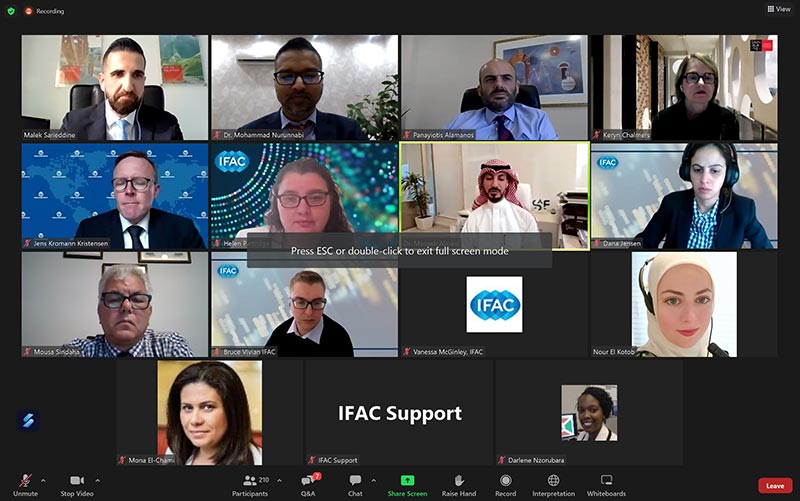 Professor Mohammad Nurunnabi PhD (Edinburgh), FAIA(Acad), SFHEA, FRSA, CMBE, CMA, FFA, FIPA, CPA from Prince Sultan University discussed in session 3, titled: "Learning from Experiences in a Multi-Stakeholder Ecosystem: Saudi Arabia Case Study". He also participated as a panelist in session 4. He highlighted that Market-driven Curricula in Accounting in Saudi Arabia could be global role model and students will have the real skills needed for the market. He acknowledges the efforts from Saudi Organization for Chartered and Professional Accountants (SOCPA) and its strategic vision towards Saudi Vision 2030 and UN Sustainable Development Goals (SDG) 4, 5, 8 and 17.
https://www.ifac.org/events/middle-east-north-africa-mena-connecting-accountancy-education-ecosystem
https://www.ifac.org/who-we-are/leadership/professor-mohammad-nurunnabi-phd-sfhea-frsa-faia-acad-cmbe-cma-ffa-fipa-cpa