Translation Exhibition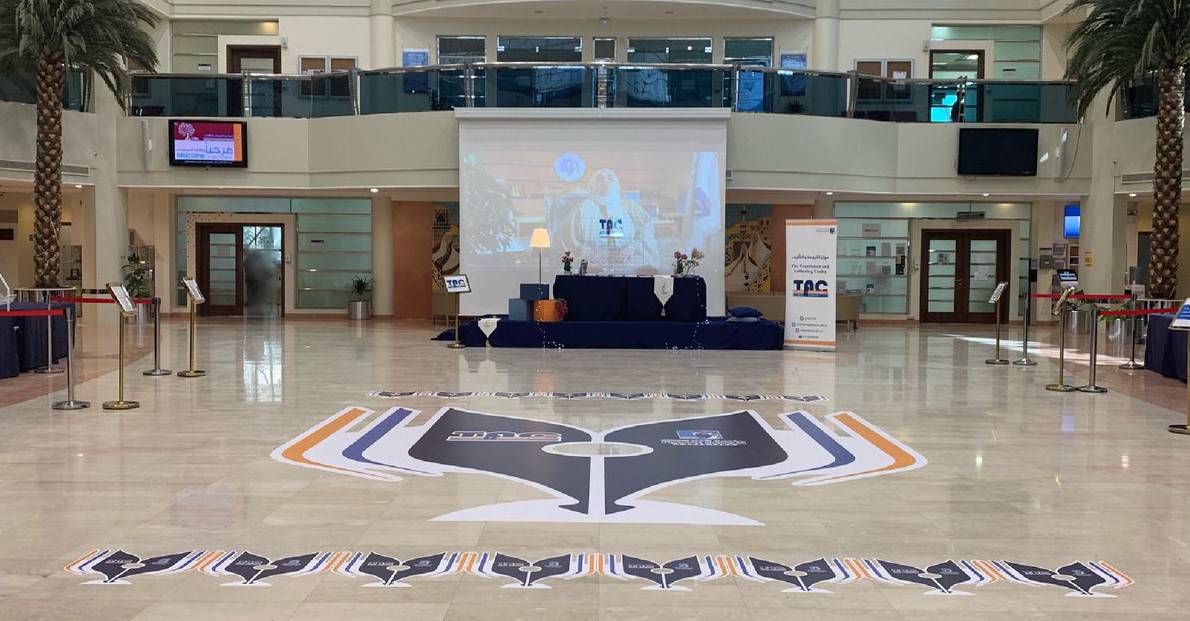 The translation exhibition attracts a number of universities and translation centers in the Kingdom every year to present their works in the field of translation and languages in general. The exhibition aims to introduce the latest developments in the field of translation, networking and explore cooperation opportunities between participating universities, centers and students, in addition to providing job opportunities for translation graduates in the labor market.
This year, the exhibition theme was "Translation and Technology". The theme was chosen to shed light on the importance of employing technology in translation in accordance with the Kingdom's 2030 vision. This theme aligns with the National Transformation Program as it aims to develop the necessary infrastructure supporting digital transformation in various aspects.
The Exhibition included 11 participants:
United of Arab Emirates University
King Saud University
Prince Sultan University-CHS
Princess Nourah bint Abdulrahman University
Translation and Authoring Centre –TAC (Organizer)
The Translation Centre-Imam Mohammad Ibn Saud Islamic University
Arabic Language Teaching Institute for Non-Arabic Speaker
Traajim
Virtual Translator Academy
King Abdullah Institute for Translation and Arabization
PSU Library
The exhibit displays examples of students' translation projects, dubbed clips, magazines, translation clubs, etc. In addition to published books and offered information to the visitors on their training programs, employment opportunities and cultural activities. TAC prepared a short film for the 8th Regional Translation Competition Exhibition that incorporates clips from the participants.
Exhibition video