Initiatives & Programs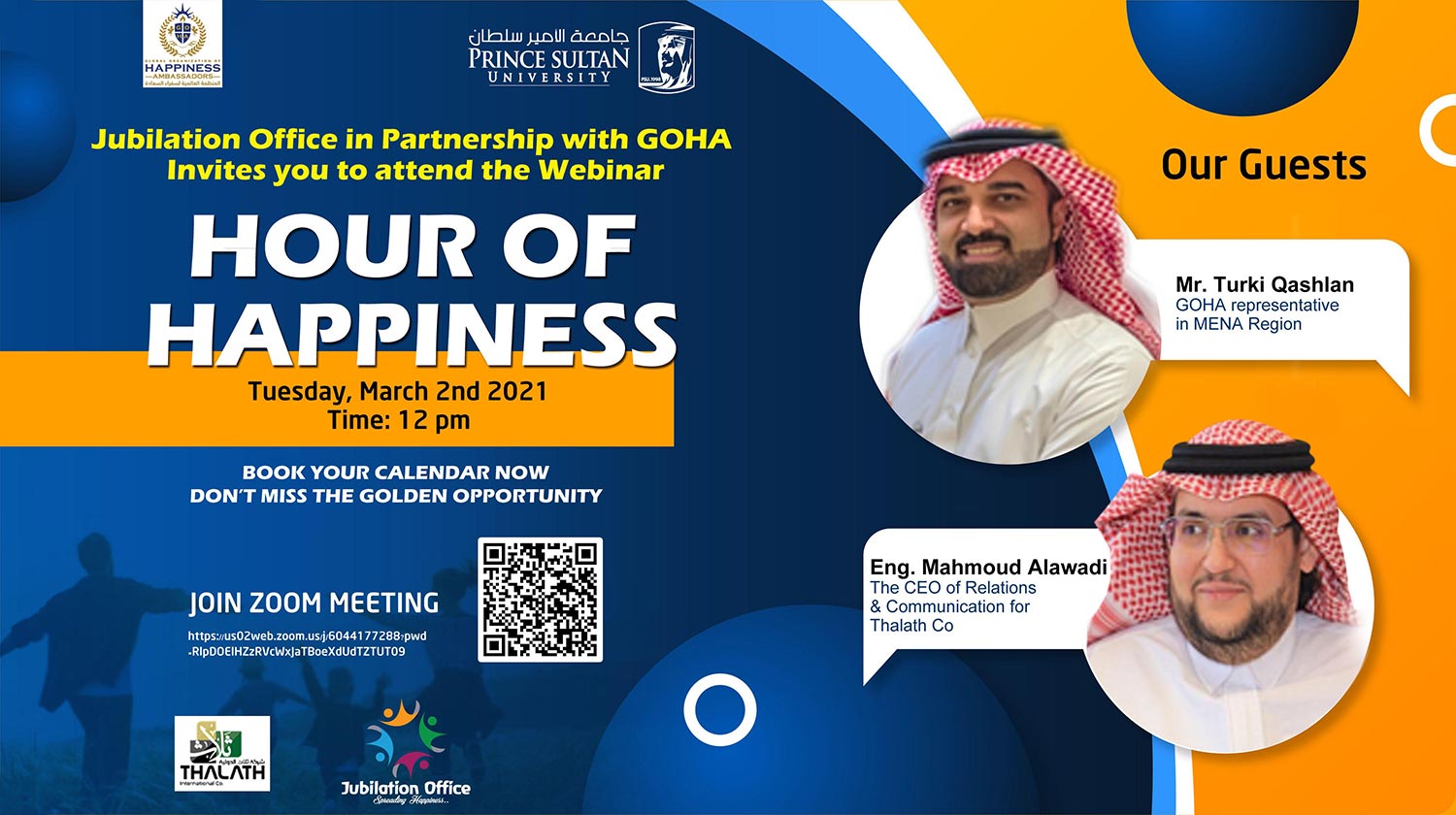 Event in Collaboration with GOHA (Global Organization of Happiness Ambassadors)
Hour of Happiness- A short course on Happiness was organized by Jubilation Office in Collaboration with GOHA- Global Organization of Happiness Ambassadors 3rd March 2021, Highly appreciated & attended by 80 participants
VIEW ANNOUNCMENT DETAILS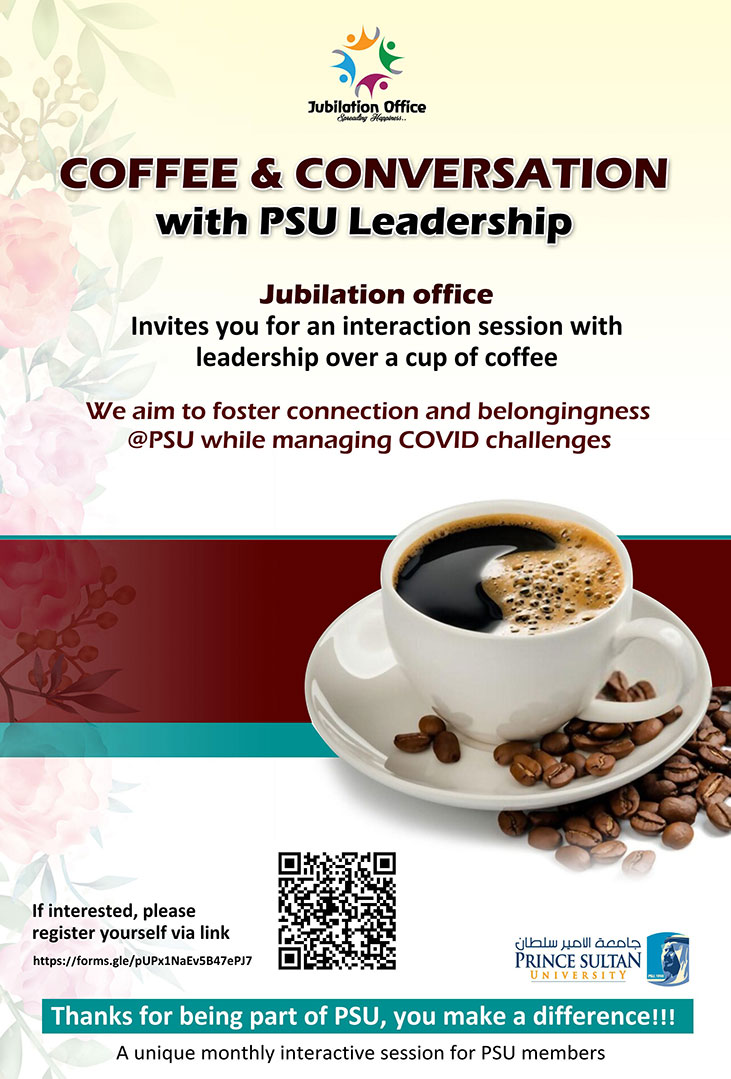 Coffee with PSU Leadership
A unique monthly initiative of the Jubilation Office which invites PSU members for an interaction session with leadership over a cup of coffee. We aim to foster connection and belongingness @PSU while managing COVID challenges.
VIEW ANNOUNCEMENT DETAILS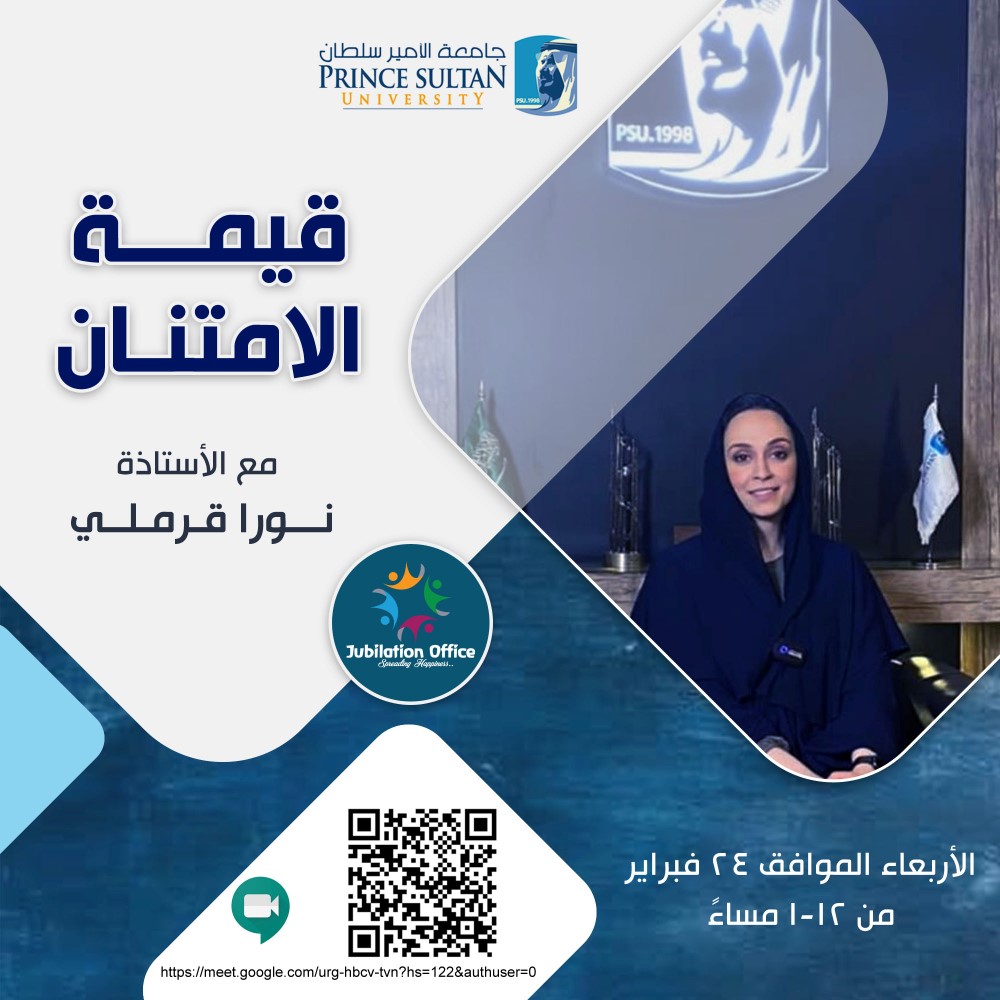 "The Value of Gratitude"
Jubilation Office conducted a workshop Entitled "The Value of Gratitude" presented by Jubilation Ambassador for faculty members in the female campus, Ms. Nora Crimly via the "Google Meets",. After the workshop, Ms. Crimly said: The workshop aims at sensing others value of gratitude and its affect on us Individuals and groups in society, hence Gratitude increases our happiness and our appreciation for the blessings that Allahhas bestowed upon us in our lives.
VIEW ANNOUNCEMENT DETAILS