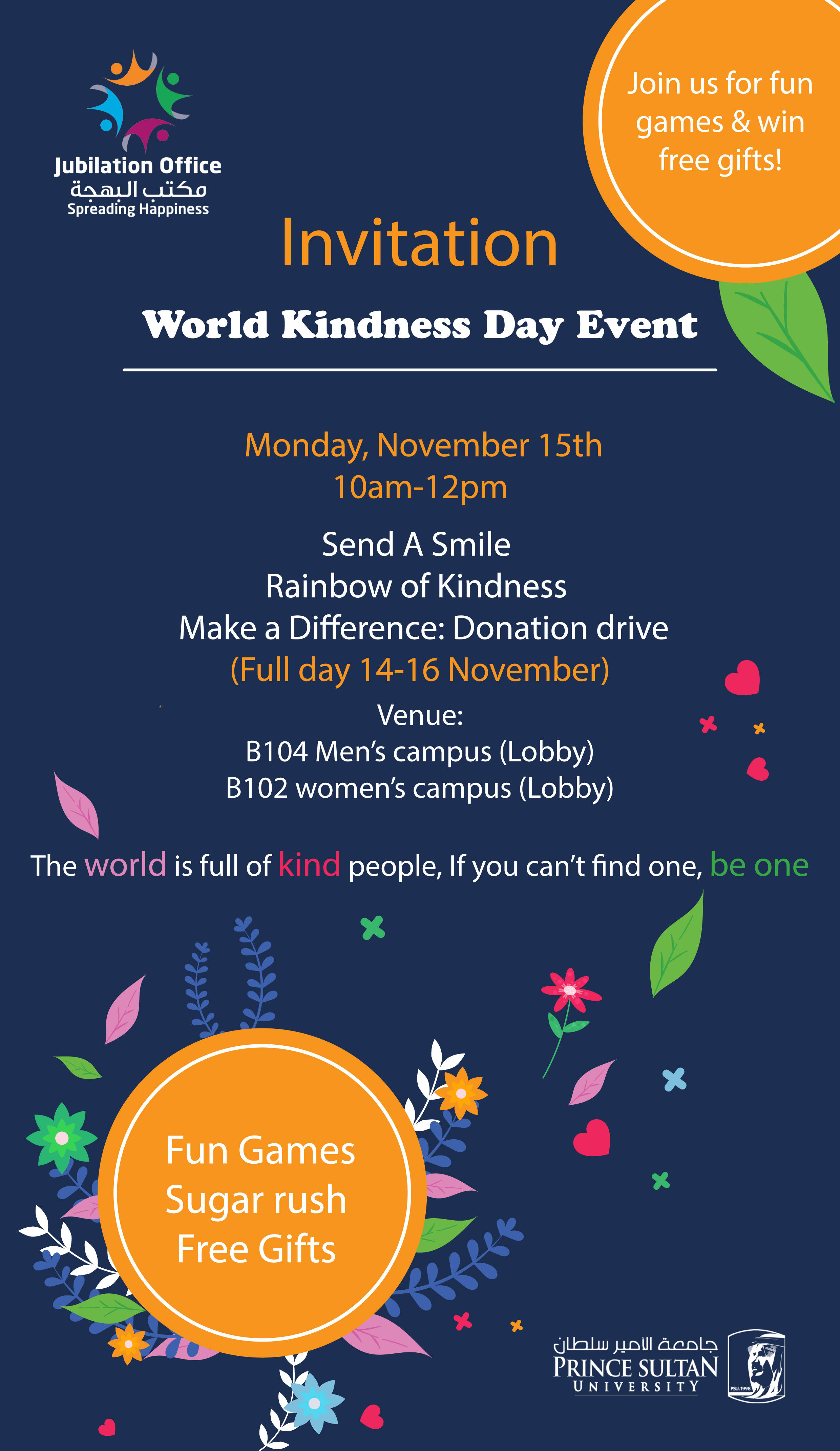 World Kindness Day Event
Jubilation Office at Prince Sultan University organized a World Kindness Day Event 2021 on 15th November 2021 with a purpose to highlight the good deeds in the community focusing on the positive power of kindness. The event was organized at PSU on both campuses. The event focused on "Inspire kindness". Several initiatives were announced on this occasion. World kindness Day was introduced by the World Kindness Movement, a coalition of nations; kindness Non-Government Organizations. It is observed in many countries and here in PSU will introduce spreading kindness.
https://www.psu.edu.sa/en/events/event-193
Make a Difference: Donation Drive
Part of kindness is giving and being generous. "Make a Difference" Donation Drive through Alber charity) is aligned with SDG 1 (Sustainable development goal). "Happiness and Kindness also go hand in hand". A simple act of kindness such as giving something as a donation will make someone happy. Doing so will encourage others to repeat the same to others or back to you.