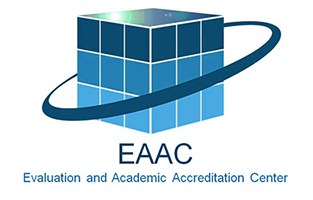 Prince Sultan University (PSU), with its commitment to uphold the vision 2030 of the Kingdom of Saudi Arabia (KSA), aims to provide high-quality graduates that meet the highest international standards. The Evaluation & Academic Accreditation Center (EAAC) is committed to guaranteeing the quality of instruction and services at PSU meet the highest excellence standards set by accreditation and certification agencies and organizations.
Thanks to the collaborative effort of PSU management, academic and non-academic units, orchestrated by the EAAC, PSU has merited full National Center for Academic Accreditation And evAluation (NCAAA) full seven-year accreditation in all 9 of those campaigns. More recent degree programs are prepping for their turns for national accreditation.
History
PSU was chartered in 1999 with the motto "Excellence in Higher Education" and to provide the students with every opportunity to attain personal and professional growth in their chosen career. As well as to prepare them to meet the employment demands in private and government sectors, the university has sustained its efforts by providing adequate educational program offerings to the youth in the Kingdom.
Committed to instituting significant changes for the institution's effective and efficient management, the Office of the University Rector established the Academic Assessment and Planning Center (AAPC) in September 2005. Its main task is to guarantee that educational programs and administrative processes, including its support infrastructure, meet the highest standard. In 2015, AAPC was divided into four centers; one of the centers is the Evaluation and Academic Accreditation Center (EAAC). The primary role of EAAC is to provide leadership and coordinate necessary efforts to achieve and maintain National and International Accreditation both at the institutional and program level.
EAAC supports the mission of PSU by identifying areas of strengths as well as areas for continuous improvement in the short, medium and long term by undertaking periodic self-evaluation of the core and supporting activities at PSU such as learning and teaching, quality assurance, research, community engagement, learning resources, and other Institutional support services.
The center initiates internal and external reviews and supports PSU's strategic directives and plans based on best practices, performance standards and benchmarks set by the Education & Training Evaluation Commission (ETEC) - National Center for Academic Accreditation and evAluation (NCAAA) and other international professional bodies such as ABET, and AACSB.
Vision
The Center aspires to be the catalyst of excellence in managing and facilitating evaluation and accreditation.
Mission
The Center aims to led accreditation reviews, support institutional planning, and continuous-ly evaluate higher education systems in a manner that ensures compliance with international standards and best practices.
Values
EAAC upholds its commitment to:
Excellence

Ethical Standard

Continuous Improvement

Lifelong Learning

Open Communication

Proactive Leadership

Functions of EAAC

To liaise, share and disseminate information about standards of good practice with all organizational departments/units related to accreditation

To revise and monitor self-assessment and evaluation processes including report requirements

To coordinate and lead the preparation of periodic self-studies for consideration within the institution and for use in periodic external reviews

To monitor the institutional effectiveness and provide related support to the Rector's office

To liaise with local and international accreditation bodies

To provide consultation services to higher education institutions and various organizations