Central Library
Brief
Central Library has aligned its vision with the PSU's. As Prince Sultan University's status as a top-ranked accredited private university in Kingdom of Saudi Arabia continues to grow its libraries too continue to distinguish itself as first-rate resource centers accommodating quality collections of selected user-tailored print resources and accessing relevant e-resources mainly through SDL. Besides, Central Library supports collaborative learning; it has five joint study rooms available for students who prefer to work together on collaborative assignments. Central Library Men's and Women's are working to be excellent private university library, accomplishing university libraries' institutional and academic accreditation standards, and choosing to support students, faculty, administration and local community.
Using The Library Remotely
PSU Central Library Online Public Access Catalog (OPAC) Visit Web
Subscribed Databases (Off-Campus Access) Visit Web
PSU Library Newsletter Visit Web
Facts & Statistics: A Summary View (AY 2019-2020)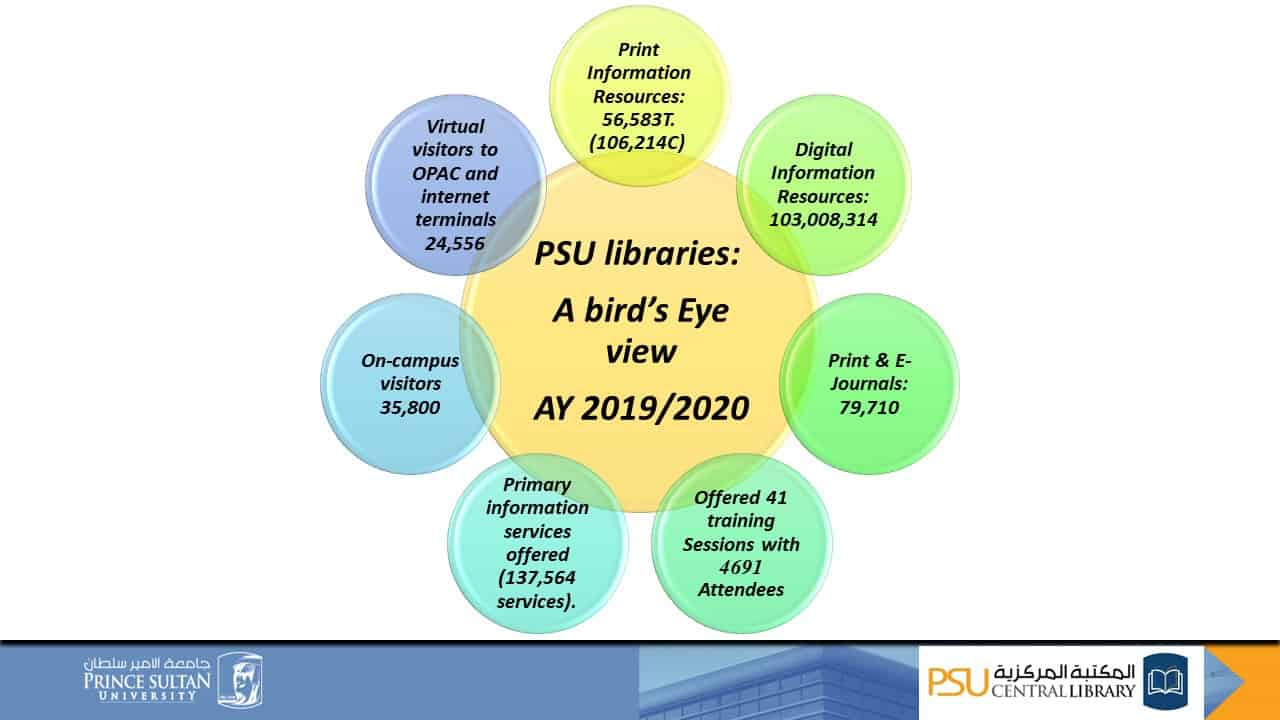 Digital Library
Central Library provides access to a variety of subscribed electronic resources (e-resources) to fulfill teaching and research needs of faculty and students. These resources include books, journals, reference sources, dissertations, images, reports, newspapers and other documents in electronic format in various subscribed databases. Some of these databases contain full text resources while others may contain indexes, abstracts, bibliographies, and citations etc.
http://ezproxy.psu.edu.sa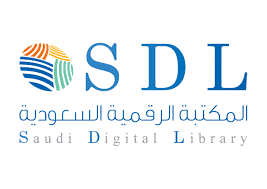 PSU Library Forms
1- Book Recommendation Form (Men's Campus)
* MS Word Form (Editable) (Download file)
* Google Form (Visit web)
Opening Hours
Service Hours (Central Library-Men's Campus)
Sunday - Thursday 8:00 AM - 6:00 PM Friday - Saturday Closed Ahead, and during Semester Exams. 8:00 AM - 10:00 PM Public Holidays Closed Library Hours
Service Hours (Central Library- Women's Campus)
weekdays Sunday - Thursday 7:30 am - 9:00 pm Finals Friday & Saturday 7:30 am - 9:00 pm Public Holidays Closed
New Arrivals
Central Library-Men Campus
| | |
| --- | --- |
| Month | Downloadable File |
| PSU FA November 2020 | |
| PSU FA October 2020 | |
| PSU FA September 2020 | |
Central Library- Women Campus
Library FAQs
FAQs are the list of questions and answers that are very frequently asked and answered at PSU Central Library. We share these FAQs with you for your information about the library (Visit Web).

Textbook Services
Library plays intermediately role between PSU colleges/departments and Al-Shegrey Bookstore. For more information on this service and to know about recommended textbooks, please (Visit Web).