Deanship of Student Affairs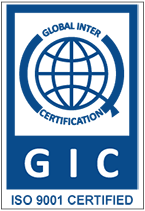 (Click to see certification details)
Dean's Message
Prince Sultan University Prides itself in its academic excellence, by being one of the top leading Universities in the Kingdom of Saudi Arabia. PSU's environment is rich in its outstanding level of academicians, students, and staff. your Journey at PSU will entail ingratiating not only in the educational aspect of PSU, but also the societal and developmental aspects, as well. The aforementioned skills will aid you through your life as they are necessary skills to tackle any challenges you might face.
We, at the Deanship of Student Affairs, are an integral part of your ingratiation process into PSU, from the moment you enroll, and even after your graduate, as you will always be a part of the PSU family, as a student and an alumnus. Consider the Deanship of Student Affairs as your gateway of knowledge into the intricacies and inner-workings of PSU; our services range from helping you with your academic inquiries, to supporting you after you graduate. Another highly valuable aspect of our role in PSU is to help you throughout extra-curricular activities; if you have a club you want to create, an idea you want to submit, an event you want to host, or if you want guidance for academic or non-academic reasons, make sure to always visit the Deanship of Student Affairs for any of the aforementioned reasons, or any obfuscations that might need clearing.
Always know that you are a valued member of the PSU family, and we will do our best to make your journey at PSU to be the most memorable experience. Finally, I, as the Dean of Student Affairs, will ensure that all students voices are heard, with continuous innovation and adaptability to the needs of our students. My door is always open, for any concerns, inquiries, or suggestions you might have.
Dr. Yazeed Alfakhri
About the Deanship
The Deanship of Student Affairs (DSA) strives to enrich the student's experience outside the classroom as a person, scholar, and citizen, by offering a plethora of extra-curricular activities, events, and units dedicated to serving the student's overall needs in the university. The Deanship of Student Affairs has one center and six units under its' umbrella which is demonstrated in the image below: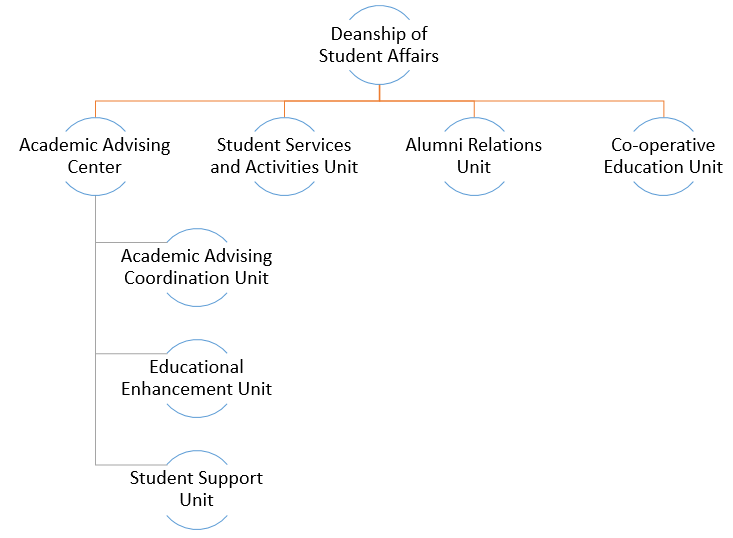 Vision
The Deanship of Student Affairs supports students in their academic, social, cultural, and personal development, thereby enabling them to contribute to the advancement of PSU, Saudi Arabia, other lands, cultures, and societies. Toward these ends, the Deanship strives to offer memorable times and experiences that give meaning and zest to PSU graduates' endless journey of learning, discovery, and engagement.
Mission
The Deanship of Student Affairs provides an array of programs, services and facilities that nurtures academic success, student development and membership in a warm, engaging campus community. We assist and inspire students as they prepare for their future roles in a diverse, dynamic and global society
Quality Policy
The Deanship of Student Affairs adopts the establishment and implementation of an integrated system for quality management in the provision of its work in accordance with the requirements of the international standard ISO 9001: 2015 and in accordance with the strategic directions and objectives of the university and with the regulations and instructions applied in the Kingdom, and achieves excellence in providing the work and services of the Deanship of Student Affairs in a way that improves performance to an international standard that meets the quality requirements and expectations of the beneficiaries. It undertakes the effective application, maintenance, periodic review and evaluation of the system to achieve continuous improvement.