Participation in government research
UN-PSU Diagnostic Paper Launch Event (UNDP) - Dec 2020
The Report summarizes the economic and social landscape of KSA with a focus on the impact of COVID-19 and the oil price crisis, utilizing the leave no one behind (LNOB) lens, and further enlarges the set of possible UN support and policy recommendations, including the ones already included in the earlier UN in KSA COVID-19 Capacity Brief. This assessment, analysis and policy recommendation set, with a particular focus on the most vulnerable groups, is based on the five development pillars highlighted in the UN Framework for Immediate Socio-economic response to COVID-19. . .
Read full story
---
Webinar - Impact of the second wave of the #Covid_19 on global employment" - Nov 2020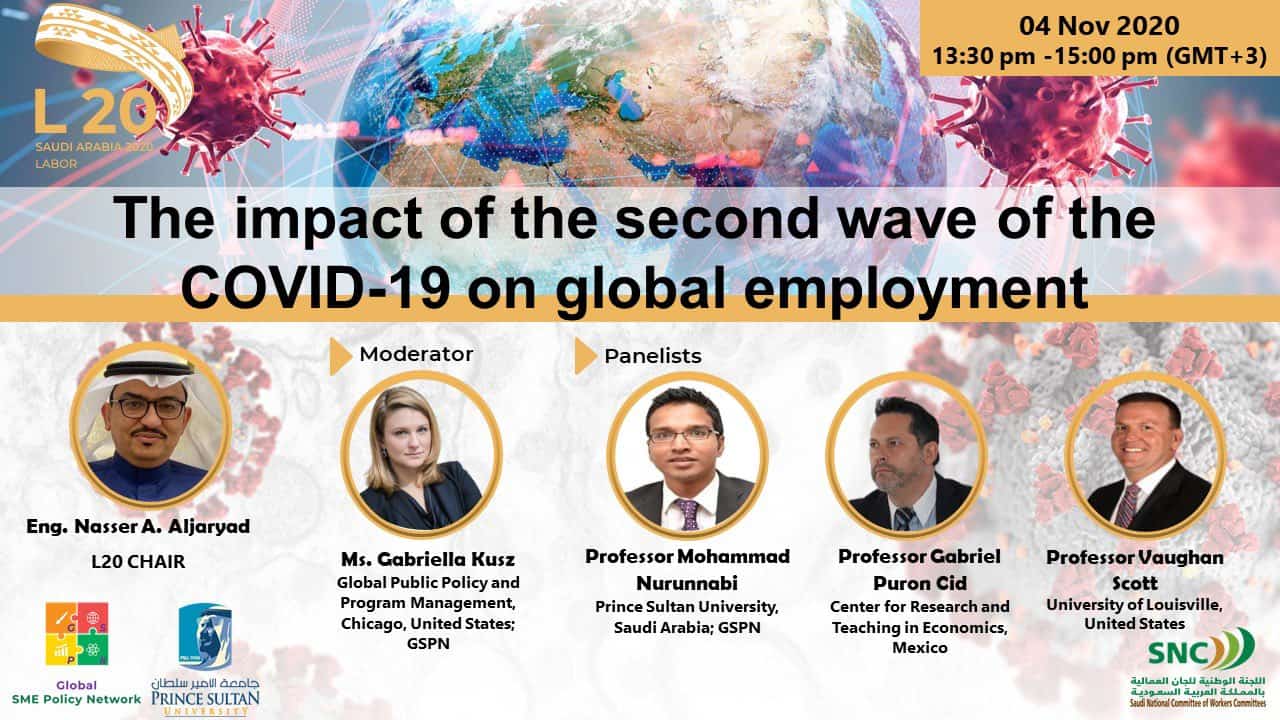 The #G20 #Labour20 in coordination with Prince Sultan University's Global SME Policy Network (GSPN) Webinar on "The Impact of the Second Wave of #COVID19 on Global Employment" held on 4 November 2020, I had the honour of engaging some amazing panelists including: Professor Vaughan Scott, Professor Mohammad Nurunnabi CMA, SFHEA, FRSA, FAIA(Acad), CMBE, and Professor Gabriel Puron-Cid. Ms. Gabriella Kusz (Global Public Policy and Program Management, Chicago, United States; GSPN) was the moderator of the session.
Read full story
---
Center for Local Governance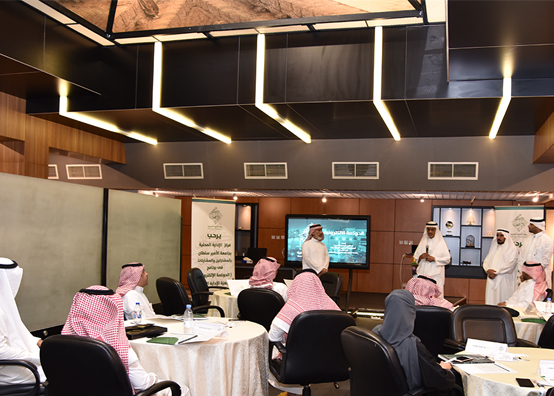 Photo source: Center for Local Governance Website
The Center is the first think tank in the Kingdom of Saudi Arabia specialized in local governance. The center is recognized as the first non-profit research center, affiliated with Prince Sultan University, that combines theory and practice, making it a partner for decision makers in setting goals.
Visit Center for Local Governance Website