Provide expert advice to government
Municipal Councils in the G20 Countries Symposium -Nov 2020
(Local)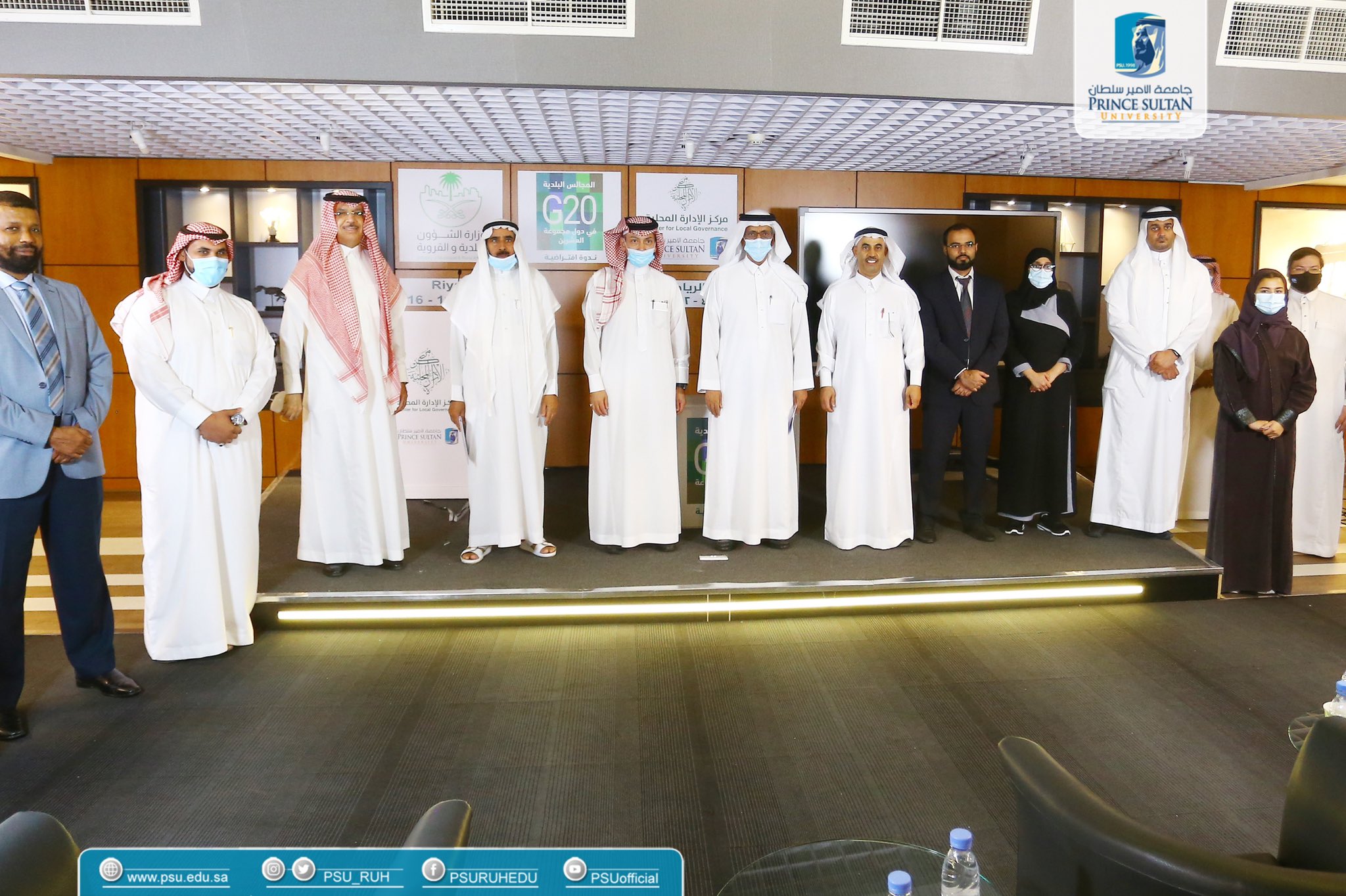 Photo source: PSU Twitter page
The Center for Local Governance at PSU held a virtual symposium titled "Municipal Councils in The G20 Countries" in cooperation with the Ministry of Municipal and Rural Affairs to discuss related insights and models of municipal government as part of PSU's efforts to contribute to Saudi Arabia's presidency of the G20 Summit.
Read more
---
MOU with Saudi National Committee for Workers Committees - Oct 2020
(Regional)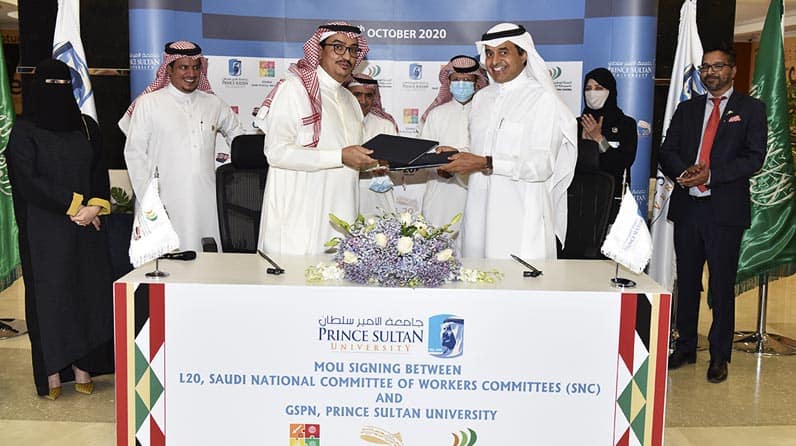 The Global Small and Medium Enterprises (SME) Policy Network (GSPN) at Prince Sultan University has signed a memorandum of understanding with the L20 and Saudi National Committee of Workers Committees (SNC) to provide scientific research and other expert advice to SNC on labor and employment in Saudi Arabia.
Read more
---
Center for Local Governance
(National)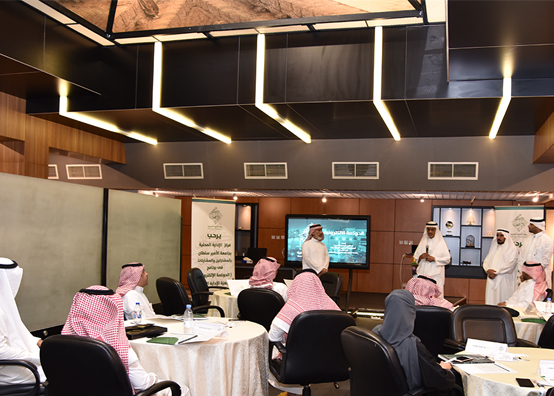 The Center for Local Governance at Prince Sultan University is responsible for conducting research and studies, advisory services, conducting events, and designing specialized management training courses for a multitude of national governmental agencies. As well as hosting special governmental projects.
Visit Center for Local Governance Website