Mechanism on Reporting a Concern, Misconduct, or Violation
Prince Sultan University – Compliance Office encourages its internal (faculty members, staff, and students) and external (parents, alumni, and employers) stakeholders to report concerns, misbehavior or abuses of the PSU's Code of Ethics and/or other related policies.
Concerns, misbehavior or abuses of the Saudi Law and/or PSU's existing policies are the possible area of reports. This includes the following:
Governance and Admin
Quality Assurance
Teaching and Learning
Student Management
Research
Community Service
Information Technology Center
Central Library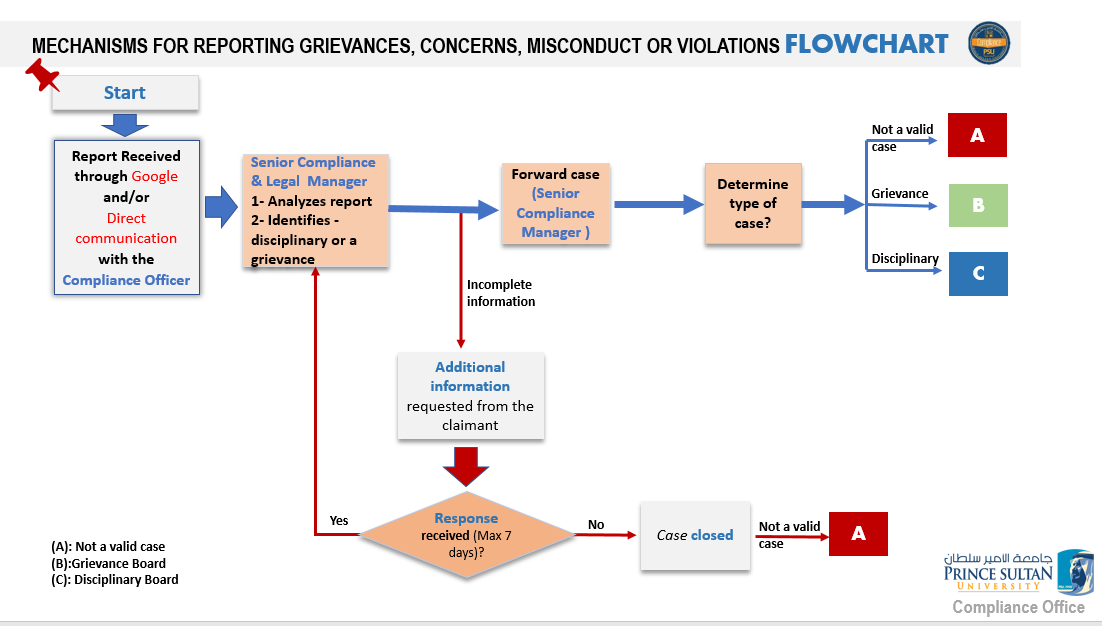 1. The system receives a report on non-compliance from any one of the primary stakeholders via any one of the following:
Online Google form
Direct Communication with the Compliance Officer
The Compliance Officer will analyze the report. It will take any of the two actions:
Complete information Scenario:
Incomplete information Scenario:
The compliance officer will ask for additional information from the claimant. The claimant is required to submit the additional information in 7 working days.
The Compliance Officer will take any of the two actions:
Case is rejected: (A) Rejects the validity of the complaint and closes the case.
Case is approved: The case is forwarded to either the (B) Faculty and Staff Disciplinary Committee or the (C) Student Disciplinary Committee depending on the type of stakeholder(s) involved.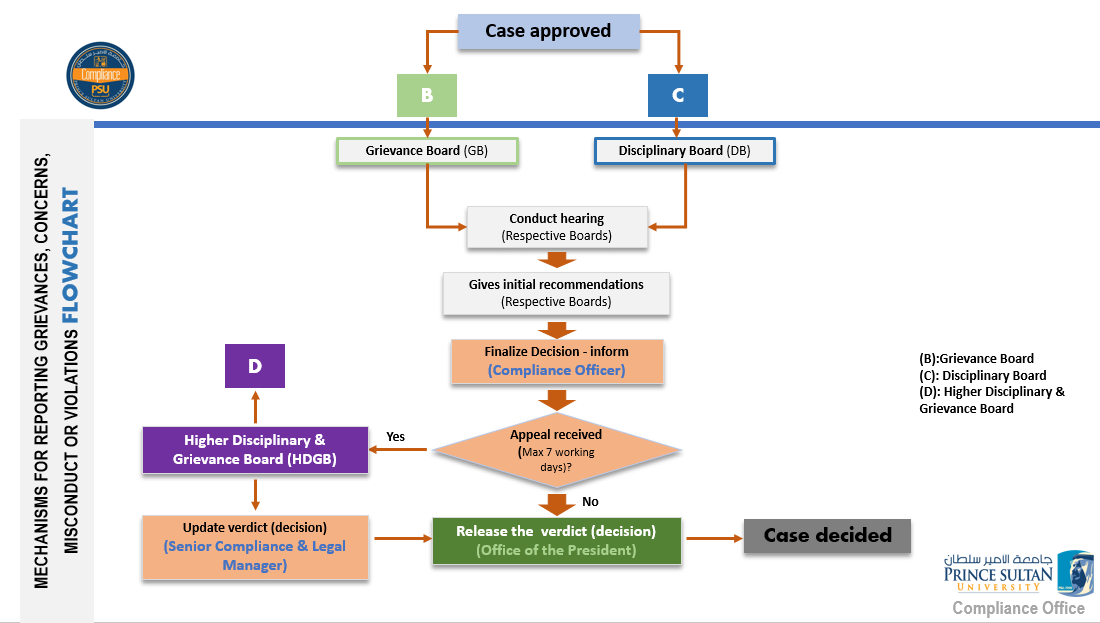 The Disciplinary Committee will conduct a hearing and review the complaint and will submit a recommended verdict to the Compliance Officer to be finalized.
The verdict (decision) can be appealed within a period of 7 days.
If there is no appeal required from the claimant and respondent, the verdict (decision) is released from the President's office and the case is closed.